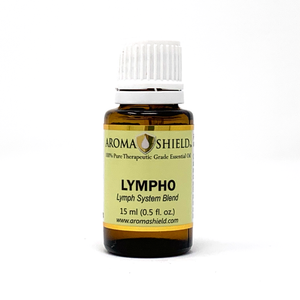 LYMPHO™ stimulates and supports the lymph system by promoting lymphatic drainage and reducing lymph node congestion.
DETAILS

USAGE

SAFETY

Reviews
APPLICATION METHOD
Topical Application
DILUTION RATIO
1:1 (parts essential oil to carrier oil)
Keep out of reach of children and well away from eye area. If pregnant or under doctor's care, consult your physician before using.
These statements have not been evaluated by the Food and Drug Administration. Aroma Shield products are not intended to diagnose, treat, cure, or prevent any disease.