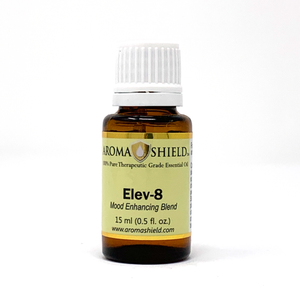 The delightful combination of aromas in Elevate™ creates a sense of refreshing and renewal that can lift feelings of discouragement and weariness. This is also an excellent oil blend to use in massage.
DETAILS

USAGE

SAFETY

Reviews
APPLICATION METHOD
Diffusion
Inhalation
Topical Application
DILUTION RATIO
1:1 (parts essential oil to carrier oil)
These statements have not been evaluated by the Food and Drug Administration. Aroma Shield products are not intended to diagnose, treat, cure, or prevent any disease.